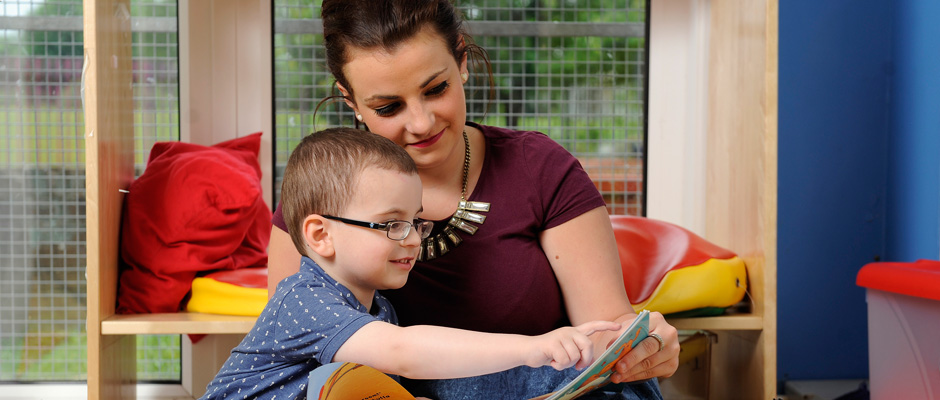 14/01/16 – Back in 2012, Big Lottery Fund Scotland launched Making It Work; £7 million in targeted life changing Lottery funding focusing on unemployed lone parents and helping them to overcome the barriers which can prevent them from finding a way into work.
The Big Lottery Fund's mission is to help people and communities in greatest need and, with almost half of all Scotland's lone parent families living in poverty, this was clearly a group we wanted to support.
Half of children growing up in a one parent family are poor even though 60% of lone parents are in work. This is because lone parents are the sole breadwinners, are more likely to need formal childcare and need higher earnings to escape from poverty. With Making It Work we wanted to put the lone parent at the centre of the approach – meeting their needs to help them back into work.
We chose to work in five local authority areas; Edinburgh, Fife, Glasgow, as well as both North and South Lanarkshire, where we were sure our substantial funding could have an impact. We asked organisations working with lone parents on a multitude of fronts in those areas to form a partnership and apply to use our funding to help to join up services tackling the barriers lone parents face to going back to work and create more sustainable local frameworks to support lone parents in the future.
Jobs & Business Glasgow lead the £2 million three year project, Making It Work Glasgow, which was developed in partnership with Rosemount Learning, Wise Group, One Parent Families Scotland, Scottish Childminding Association, Jobcentre Plus and Glasgow City Council.
This collaborative development has led to a multi-agency approach and a genuine choice of services for participants – enabling lone parents to choose the right path for themselves. This is a world away from other programmes where the lone parent is forced to fit a one size fits all back to work plan.
At the Big Lottery Fund we know that this person-centred approach can make the biggest difference. For us, Making It Work is about helping people who are furthest from employment to move themselves, not necessarily into a secure job, but along a pathway which means that employment, education or training is now a real possibility.
In Glasgow, instead of prescribing a process that people have to follow at one central location, the circumstances and preferences of the person out of work have been put first. Training programmes and courses have been tweaked or designed to better reflect the needs of lone parents, with sessions often delivered locally next to nurseries and schools and between the hours of 10am and 2pm to allow for school drops offs. A mobile crèche is also available.
Since the Glasgow project began in June 2013, 935 people have been supported by the partners in some tangible way, which is 55% above initial target numbers, and 488 people have engaged in a number of sessions including CV workshops, interview workshops and job search sessions. Importantly for the participants, 216 people have secured jobs, meaning, with a year of delivery to go, the partnership has achieved 90% of its target and 30 people have progressed into higher and further education. The numbers are only important because they reflect real, positive change in people's lives and demonstrate what people can achieve with the right support.
With our Lottery funded support for Making It Work it's clear that putting the person at the centre of a process pays dividends. We know that for hundreds of lone parent families in Glasgow and across the country the future now looks very different and we're delighted to have played a strong, supportive role in making those futures possible.