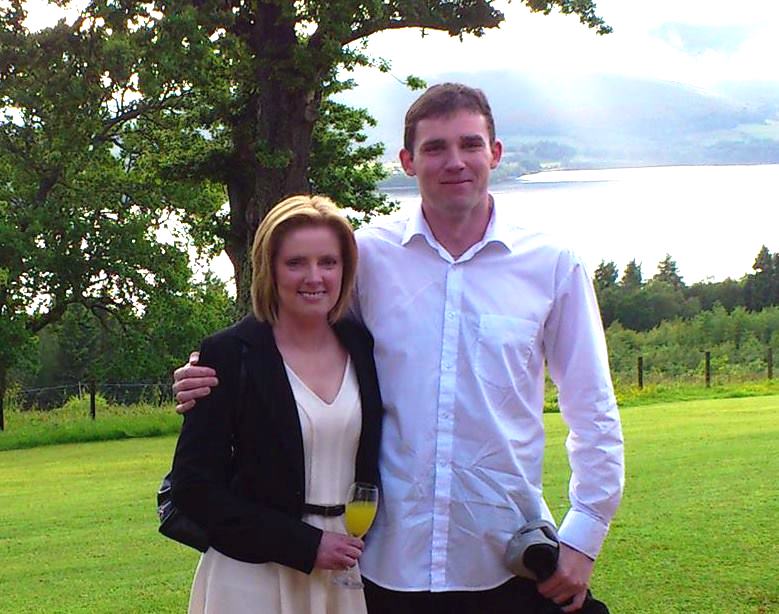 When Joanne Dynan toasted the health of newlyweds recently she was also making a private toast to herself. The wedding was the first big public event Joanne had attended after years of trying to overcome agoraphobia and anxiety.
After happy, healthy teen years and fun times socialising in her twenties, Joanne's life took a dramatic turn for the worse when she got into a troubled relationship, which turned her into a recluse. Joanne explained "I started to get panic attacks before leaving the house so, would avoid going out with friends. Then, I developed allergies, which meant I couldn't do my job so, I got very depressed and just stayed in the house."
A real low point was when Joanne couldn't step out the front door to visit her doctor. She said: "One day, I decided I had to try to deal with my problem and booked an appointment with my GP, but I couldn't make myself leave. It was like an invisible force holding me back from the door and I just couldn't get out, even though the surgery was literally across the road!"
Joanne's turning point was when her relationship ended and she moved in with her mum. Getting a dog forced her out the door and eventually she was able to take it out for walks on her own, travelling a little bit further over time – to the lamppost, then the end of the road, then round the block.
Her next step was to get an education and, through a support worker, Joanne started a college course one day a week. She passed her course with flying colours and is now doing an advanced stage.
Joanne also met someone special who has supported and encouraged her to get out and about.
So, Joanne's latest step has been to get her work life back on track. The Jobcentre told her about the support services at Jobs & Business Glasgow that would help her tackle her mental health issues as part of their help to get her back into a job. Through the Life Skills Course, one-to-one therapy gave her confidence to take on a volunteer job once a week. Now JBG's helping Joanne to look for another volunteer job.
Joanne's life has turned around for the better and Jobs & Business Glasgow could help you with yours. For more information log on to http://www.jbg.org.uk/employment/boost-your-confidence/ or call 0141 274 3333.