It's hard to stay focused and motivated when you're job searching alone.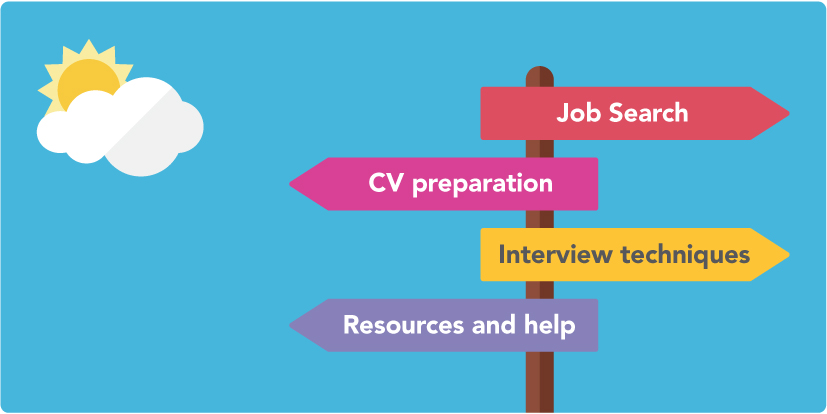 Ways to improve your job search:
Get online
If you haven't already it's time to take your job search online. Once you get used to the process, it's a whole lot easier than traditional job search methods. The Internet is filled with an abundance of job-related information and these tips will help you to make the most of all the opportunities available:
Target your search
Make a list of all the companies who employ in the area of work you're interested. Visit each of their websites checking their internal vacancies page (generally located under the 'About Us' section). Don't assume that every company uses the big job search engines to advertise their vacancies.
Widen your net
Don't be put off by a job title. Employers use different job titles for the same job. Browse related categories and search for alternative variations using generic key words linked to the position. If you're unsure what the job title is read the role responsibilities to see if they're a good match for your experience and skills. It is also a good idea to expand your geographical area as wide as possible. Don't be put off from a great job just because you've never been to an area before. Chances are travel wouldn't be as difficult or as costly as you initially fear.
If a job sounds too good to be true, it usually is.
Be aware and check a sites security level before posting your personal details. Never share your National Insurance number or passport number on a website. Unfortunately some employers or recruitment agencies embellish job descriptions or are clever disguising less favourable aspects. Beware of false opportunities and never hand over money.
Think quality, not quantity
Don't send your CV to every company you come across. You will achieve far better results preparing targeted job applications for a smaller amount of vacancies. Employers receive endless amounts of generic CVs; make sure your application highlights why you want to work for the selected company and why the vacancy is right for you. We can help you to create targeted CVs that will make you stand out from the others.
Let employers come to you
Only 40% of jobs are advertised which means the majority of jobs are found via word of mouth or networking. Business networking sites such as LinkedIn are a good way of creating online profiles advertising your skills and experiences. You will be able to 'link' with employers and use the online tool to promote yourself for potential unadvertised jobs.
Tip: Keep on top of your emails. When you register with job sites you will receive job alerts and other related emails which can clog up your account. It is also a good idea to regularly check the 'junk folder' within your emails as an important job offer may have been filtered there by mistake.
We are here to help. To meet with our staff find your local venue, or call us free on 0300 123 2898