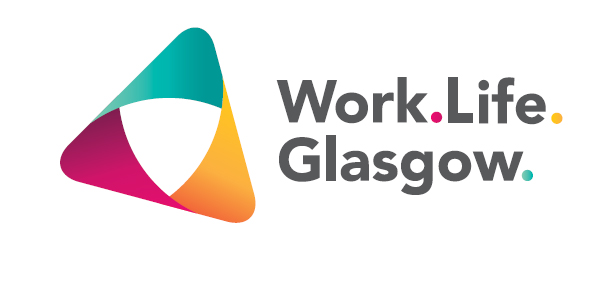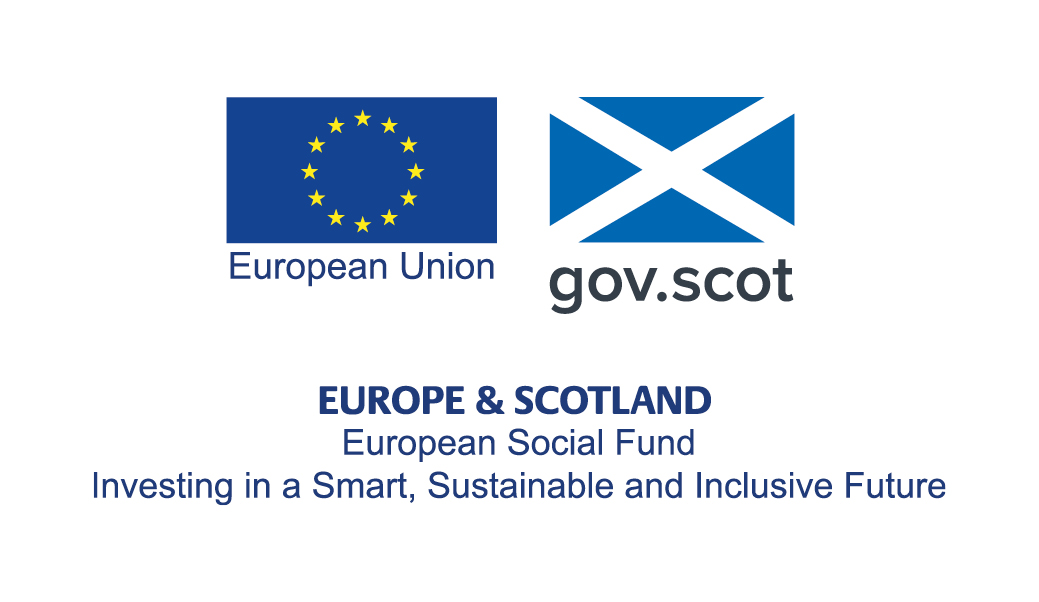 Work Life Glasgow programme funded by European Social Fund
Work Life Glasgow supports Glasgow residents who are either long-term unemployed, or unemployed and facing at least two of the following barriers, or inactive and facing at least two of the following barriers:
Substance issues; disability; ethnic minority; migrants; homeless; caring responsibilities; criminal convictions; low skilled; material deprivation; no work experience; over 54 years of age; mental health issues; living in a jobless household; residing in a SIMD 15% most employment deprived area.
Number of engagements, progressions and results:
WLG will engage with 2000 participants, support 233 participants to achieve a qualification and assist 392 participants to secure employment.
Project summary:
WLG delivers employability services across the Employability Pipeline, offering enhanced support to Glasgow residents undertaking their journey towards employment, further training or education.
Project Staffing:
WLG delivery is supported by 25 Employability Advisers offering one-to-one employability advice and guidance and 3 Trainers providing a comprehensive range of training.  The programme will be complemented with support from Occupational Therapist and a Financial Inclusion Adviser.
Delivery at each stage of the pipeline
Stage 1: Initial engagement, personalised needs assessment and action planning
All participants undertake a detailed assessment with their advisers, where their goals, aims and barriers to employment are identified.  Advisers create a tailored action plan with the client and next steps to realise the client's aims and goals, and address identified barriers are agreed.
Advisers will arrange the necessary support to be provided to each client, and will tap into a range of services available both within the WLG project and from partner organisations.
Stage 2: Overcoming Barriers
Participants are supported to overcome the barriers identified in their detailed assessment and action plan that are impeding participants from achieving a positive destination.
WLG's trainers provide a range of personal development training to participants, such as, Confidence and Motivation Training, Problem Solving Techniques, Combatting Stress and Anxiety, Coping with Change and Mindfulness.
WLG's in-house Occupational Therapist provides support on a one-to-one basis or in a group setting on a range of topics, such as, establishing structure, health eating education, providing support and advice regarding anxiety management and depression and coping strategies.
WLG's Financial Inclusion Adviser supports participants to address debt issues, assists them to develop better budgeting skills and provides better off in work calculations.
Stage 3: Vocational Activity
Advisers deliver one-to-one sessions covering a range of work preparation activity including: careers advice and guidance; CV development; assisted job search; application assistance and interview techniques.  Participants receive support to make them more competitive in the labour market through participation in accredited vocational training, job tasters, work experience placements, volunteering opportunities, and business start-up advice. In addition,
Stage 4. Employer Support, engagement and job matching
Participants moving closer to the labour market receive support with an additional emphasis on linking in with job opportunities, business planning for those exploring starting up a business, and sector-specific training.
An especially important component of our services at this stage is provision of intermediate labour market opportunities for project participants. ILM positions span a variety of growth sectors and offer participants the opportunity to gain the practical skills, experience, knowledge and work-related accreditation to significantly enhance their chances of moving on to sustained employment.
Stage 5. In Work Support
Participants securing employment are offered aftercare support for a period of up to 26 weeks. Participants are offered support with travel to work and clothing expenses.  Money advice is offered by our in-house Financial Inclusion Adviser. Participants requiring specialist support will be referred to appropriate organisations.